Top 5 Reasons You Should Use The Ozeri Digital Blood Pressure Monitor
Follow my blog with Bloglovin
I'm back with a in-depth review of a product that I think is very important for everyone to have around the house. The Ozeri CardioTech BP5K Digital Blood Pressure Monitor with Voice Guided Operation & Intelligent Hypertension is easy to use and I'm going to share my top reasons why you should have one on hand.
Admittedly when I go to the doctor's office, I always have to ask for my blood pressure to be taken twice. My first reading is always high – I think it's called "white coat syndrome". Just strapping on the cuff will cause my heart to start racing. It's how I think I would feel if I were about to take a lie detector test 🙂
With the Ozeri CardioTech Digital Blood Pressure Monitor on hand, I can get more accurate readings, because I can do it when I am completely relaxed, and not stressed out from my trip to the doctor's office, waiting in the waiting room, and anticipating bad news about my health.
You know how I do it – from packaging to practical use – so let's get started.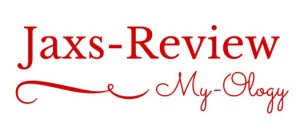 Packaging: The Ozeri CardioTech Digital Blood Pressure Monitor comes in a cardboard box, and inside this box you will find a handy black storage/carry case which is made of sturdy plastic with small feet on the bottom. With a push on the little sign that says "PUSH", lift the tab and open the case to find the blood pressure monitor.
The instruction manual will get you started quickly and efficiently. Install the 2-AAA batteries that are included – thanks again Ozeri – and you are ready to go.
Initialize your monitor by setting a user, time and date, unit of measure, positioning sensor and voice/audio settings. Sounds like a lot, but it is really easy to do. You don't have to read the whole manual, but do follow the simple instructions to get your monitor working properly.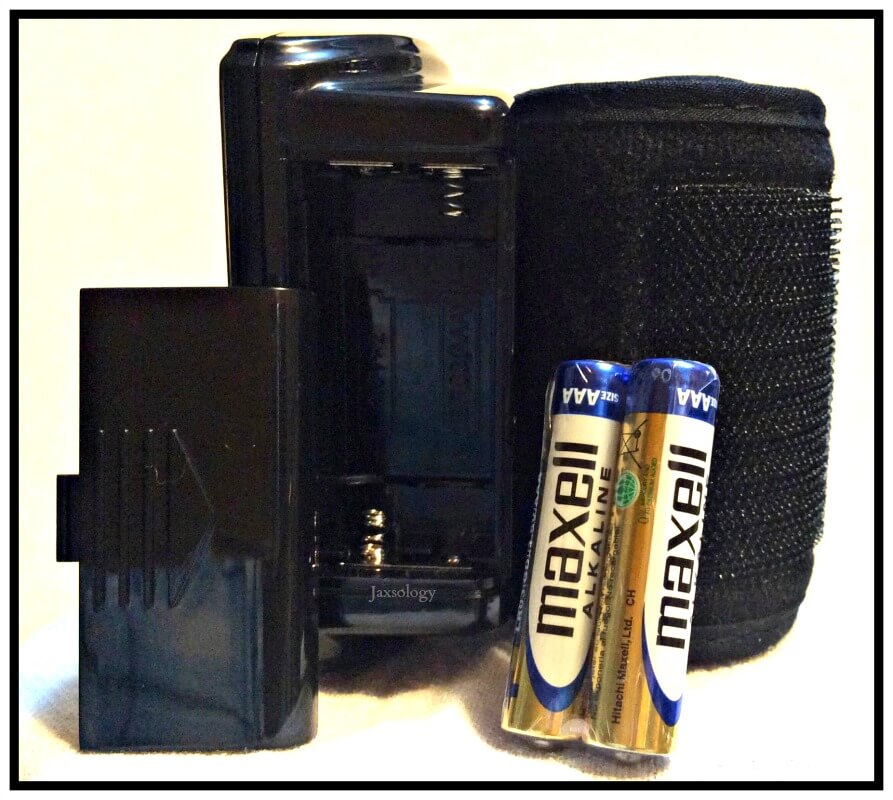 How-To Use: Time for your first blood pressure reading. Simply apply the cuff to your selected wrist – chose left or right and make this the wrist you use for future readings. Make sure the cuff is attached firmly to your wrist. Turn your palm outwards and use something to support your arm below – your other arm or another object.
Once the measurement begins, remain still. No worries! It does not strangle your wrist like an upper arm cuff. When measuring is complete, the "little lady in the monitor" will announce your results. She will tell you if your blood pressure is normal, slightly elevated, mildly hypertensive or hypertensive. All of this information is based on the World Health Organization hypertension guidelines.
The Ozeri Digital Blood Pressure Monitor also has a memory function so that you can keep a running record of your past 180 measurements – for TWO USERS! That's 90 measurements per user – Fantastic! This is great for keeping records for your doctor and your personal healthcare.
Caveats: Just one thing I noticed while using this monitor. I would use it and place it back in the case. If I moved the case, the "little lady in the box" would start talking. I'd have to open the box, turn off the monitor, only to have it happen again when the case was moved. I realized that there is a simple way to place it back in the case so that it does not turn on accidentally. With the case open and the PUSH facing you, place the monitor in the case face up with the power button towards the back of the case. She will never speak again until you power up the unit. Small issue, but thought I would let you know. This in no way deters me from giving this blood pressure monitor a big thumbs up!
My Top 5 Reasons for using the Ozeri CardioTech Digital Blood Pressure Monitor:
Easy to use

Accurate

Stores readings with date and time

Voice guided assitance

Arrhythmia (irregular heartbeat) and hypertension detection
If you follow my blog, you know Ozeri is on my Top Ten List of great products for home and health. You can check out my reviews of their digital pedometer, tower fan, electric pepper grinder, and digital scale with BMI.
The Ozeri Digital Blood Pressure Monitor has definitely proven to be a useful tool in my healthcare. Not to mention my doctor is very glad I own one. I've used do-it-yourself upper arm blood pressure monitors in the past, and they are not easy to use. If the cuff is not on properly – too high, too low, too loose, too tight – readings are inaccurate and could possibly cause you unnecessary alarm.
The Ozeri CardioTech BP5K Digital Blood Pressure Monitor with Voice Guided Operation & Intelligent Hypertension is extremely easy to use, easy to store and carry, and best of all it can be used by people who are seeing impared – I have a family member with this issue and this monitor would be great with the voice guided assistance. Another great product from Ozeri!
If you are serious about your healthcare, you should definitely have one of these at home. I'll leave my affiliate link below so you can purchase one for yourself or as a gift for a loved one. Don't forget to check out www.ozeri.com for more information and products too, and LIKE them on Facebook too.
I received this product free in exchange for an honest review. Regardless, this review is 100% my own honest and unbiased opinion. I will always disclose this because I value my reviews and most of all I value my readers. I only recommend products or services that I use personally, and feel comfortable recommending to others.

Are you heart healthy?
Do you monitor your blood pressure regularly?
I would love to know what you do to keep your blood pressure in check, so please feel free to share below – you know sharing is caring!
Powered by

Sidelines