Need to Get Organized? Sortly is the Organization App for You!
Get Organized the Sortly Way
Organization apps can make the task of taking inventory of valuables less tedious. It's a job that should be done – especially for insurance purposes, but it can take a lot of time and effort. The Sortly App can HELP make this process a lot easier and more efficient too.
Using the old office concept of files and folders, Sortly helps you create a filing system that helps keep track of anything and everything you own.
The layout and design of this app is very friendly, yet intuitive. Unlike other organization apps, this one is built for speed, so in just 2 taps of the screen you can inventory a new item. You can even take a picture or video, or upload a photo from your camera roll to have a visual inventory as well.
You can take a full inventory of your valuables for insurance purposes. Take it a step further and record serial numbers and those all important links to product manuals – you know they don't come in paper form anymore. This organization app can also alert you when a warranty is about to expire.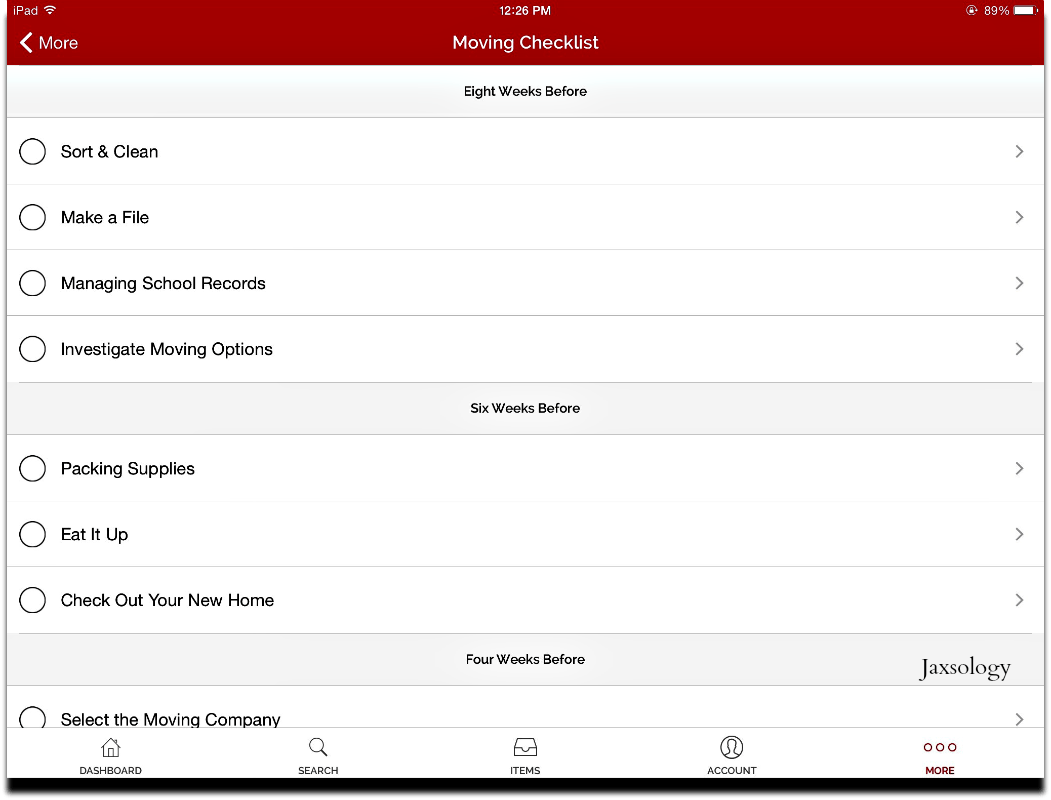 When it comes to moving, you can use the cool QR label feature to label your boxes. Once you are moved in, just scan your boxes to see the contents. Your moving company will have no idea what's in each box and therefore will not be tempted to go through them. Trust me – I've had this happen before on a prior move.
The moving feature is awesome. I don't plan to move anytime soon, but it gives you a complete checklist that tells you what you should focus on eight weeks before you move, all the way through to your moving day. At week two before you move, the app even tells you to take a day off – lol. You'll probably need!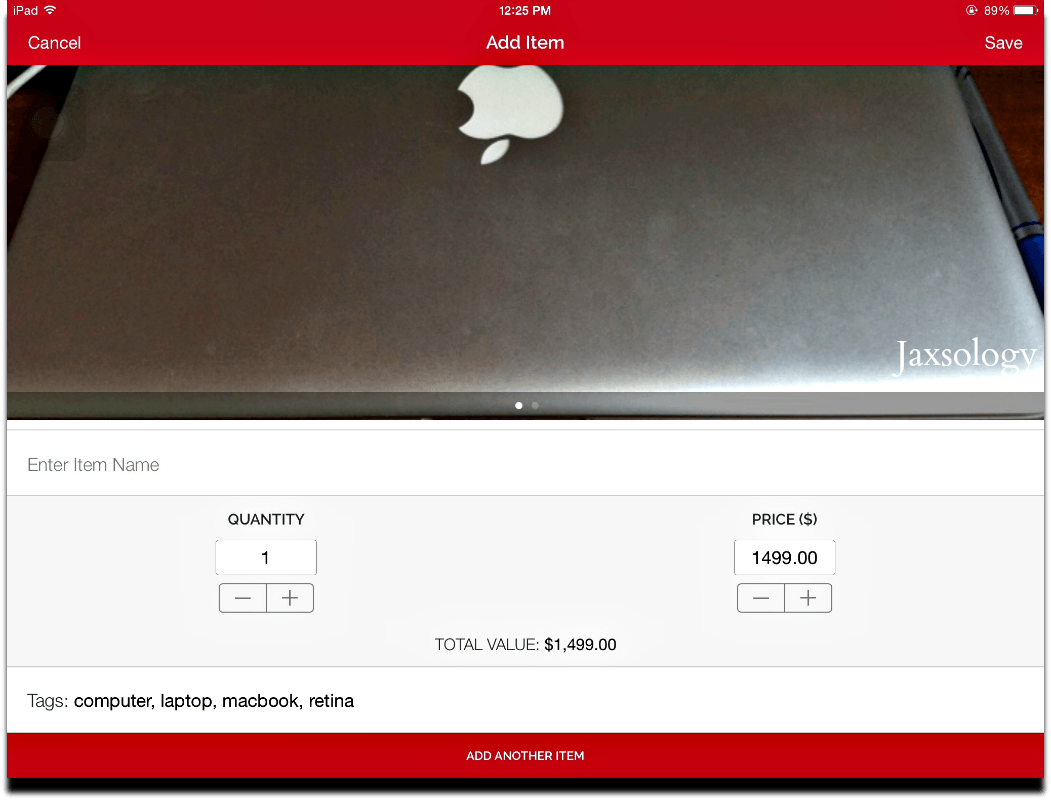 You can even save your inventoried items to Evernote. It features automatic backup and sync functions so your inventory will be up-to-date across all devices using the secure cloud feature. Sortly can even generate PDFs and CSV files, and it exports to Dropbox too.
I love the simplicity of this organization app, as well as the full bodied features. I have been roaming all through the house snapping pics and adding inventory. Being a crafter, I have a LOT of items to record and having the photo feature will help a great deal.
You can get the free version of the app, but the upgrade to premium is 100% worth the $7.99 purchase price. Get your stuff together and get organized with Sortly. You can check out the website and download the app at http://www.sortlyapp.com/ or get it from the App Store on your mobile device. This app works with iPad and iPhone devices.
Get social with Sortly on
Facebook
Twitter
Pinterest
Disclosure: I received this product free in exchange for an honest review. I did not receive financial compensation for this post and this review is 100% my own honest opinion, however, this post may contain affiliate links.
Powered by

Sidelines