Got Me Tipsy Funny Glass Mug Review

Got Me Tipsy has great mugs and wine glasses that make great gifts for almost everyone. They offered me the chance to review their "I'm Your Favorite Child" funny glass mug for free in exchange for my honest opinion.  At first I thought, "a mug is a mug is a mug". I used to have a serious a mug collection, and except for a few sentimental ones, they all became just mugs. However, this funny glass mug I received is pretty nice.
I am a lover of glass dishes and such, so this mug fit right in. This mug holds 13 ounces which is a good sized cup of coffee for me. I tried it with my morning brew and I really like the feel of this mug. It's nice and weighty, but not too heavy. The bottom is thick and the handle feels sturdy. The lip of the mug is very comfortable on the lips too. You can tell immediately that the printing on this mug will not wear off. It's also dish washer safe – whoo hoo!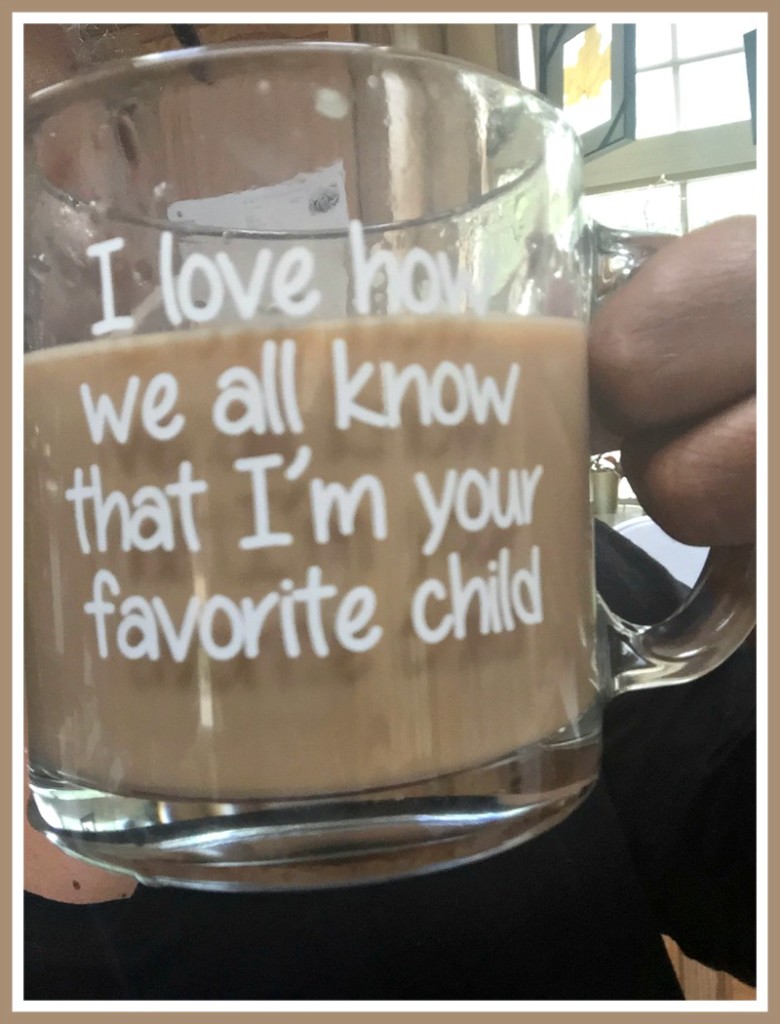 I am a pretty slow coffee drinker, and my coffee did get colder quicker in this mug as opposed to my thermal mug, which is expected. However, it did keep it warmer longer than I expected. That's about the only con I come up with at this time. Please note that I used some of the company's pictures, because my pics did not do this mug justice. 
Got Me Tipsy makes several funny glass mugs with different sayings to fit a bunch of occasions. The mug I received will make a great gift for the parents! (I think I'll give this one to my Mom just for kicks….shhh). My personal funny glass mug would probably read "Definitely Not Vodka" 🙂
If you're looking for a functional and usable gift, a stocking stuffer, a gift for a co-worker, or even your boss, Got Me Tipsy – Got You Covered! I will leave my affiliate link below for your shopping convenience.  You can check out the GotMeTipsy website for more products, and check them out on Pinterest and Instagram too!
Related articles across the web
Powered by

Sidelines