Body Merry Reviews – Age Defying Neck Cream & Eye Cream
I'm excited as Body Merry launches their new website – I'm just in time for another review of two of their products: Age Defense Eye Cream and Neck Cream.
Body Merry Age Defense Eye Cream is formulated to help relieve dark circles, puffiness and wrinkles. It's lightweight and gentle and contains vitamin C, E and B% as well as hyaluronic acid, retinol, peptides and more.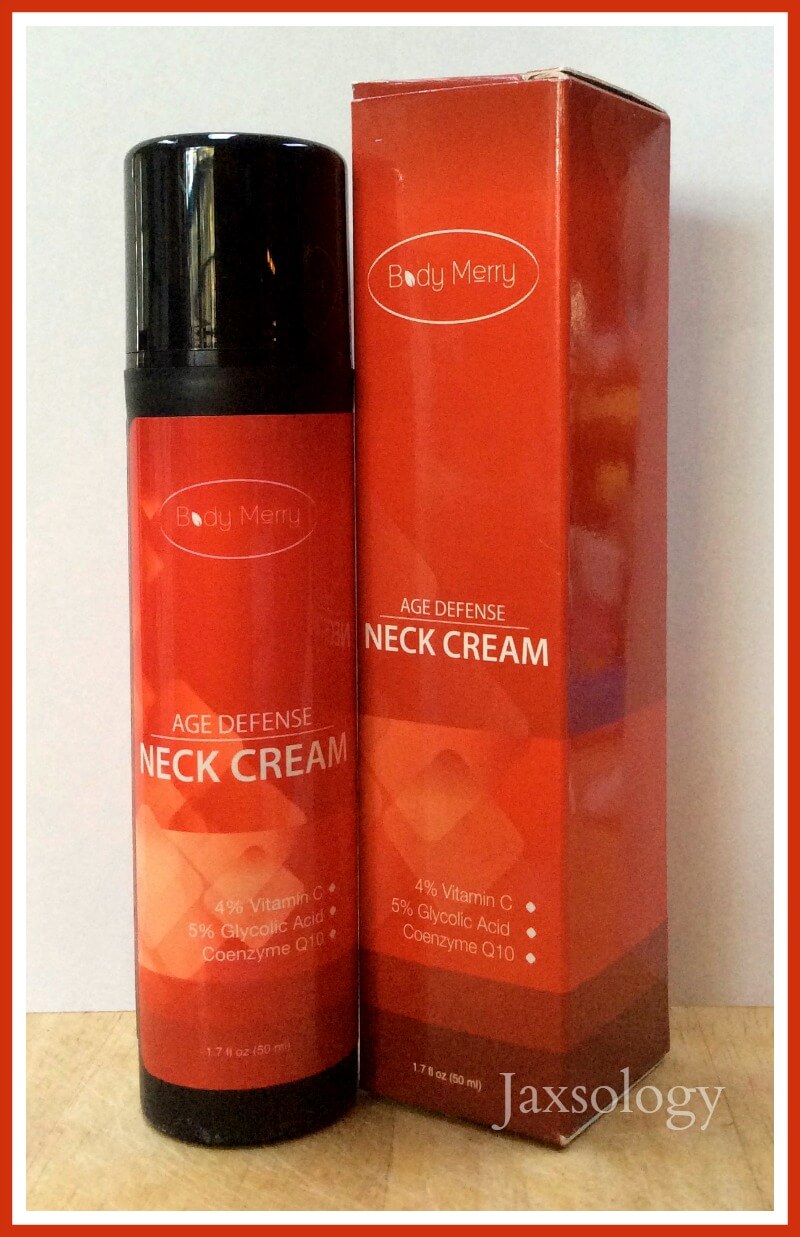 Body Merry Age Defense Neck Cream not only hydrates your neck and chest, it also lifts and firms which helps to improve elasticity of the skin. This cream is also packed with vitamins and antioxidants, CoQ10m and so much more.

Although I did get a chance to use both of these products, I have to share a little story with you.
If you read one of my recent posts, you will remember that the Snack Pack did a little damage to a shipment of products I was set to review. Well, there were actually three products in that shipment and these were two of them. Luckily, only the caps were of interest to the pups so the cream inside was fine – I just placed them into new containers and used them, and here's what I think about them both.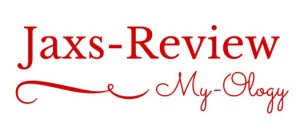 Body Merry Reviews – Age Defying Neck Cream & Eye Cream
The Age Defense Neck Cream immediately smells of cucumber. For me this is a bit of a plus, because I love the whole cucumber-melon scented concoctions, so not a problem for me. I would say that it is the dominant fragrance to my sniffer. 
Love that a little goes a long way. It's smooth and creamy without an oily residue. It's nice having a cream dedicated to the décolleté area, but at this time I claim no miracles. I will say that it hydrates really nice and it keeps my neck and chest moisturized.
The Age Defense Eye Cream smells nice. Again, a VERY LITTLE BIT goes a VERY LONG WAY! Just dab a small amount around the under eye area, and I still have enough to wipe over my eyelids too. Remember to use that pretty ring finger for the lightest touch in the most sensitive area – under the eye! It seems to have slightly lightened my under eye area, but the real results remain to be seen. 
Both creams come in pump style bottles which keeps the air and bacteria away. The Neck Cream is a 1.7 ounce bottle and the Eye Cream is a 1 ounce bottle.
All Body Merry products contain natural and organic ingredients, and are free of harsh chemicals like parabens, sulphates and phthalates. They do no testing on animals and all products are made in the USA in an FDA registered and GMP compliant facility. Backed with a 90 day 100% satisfaction guarantee, you have nothing to lose.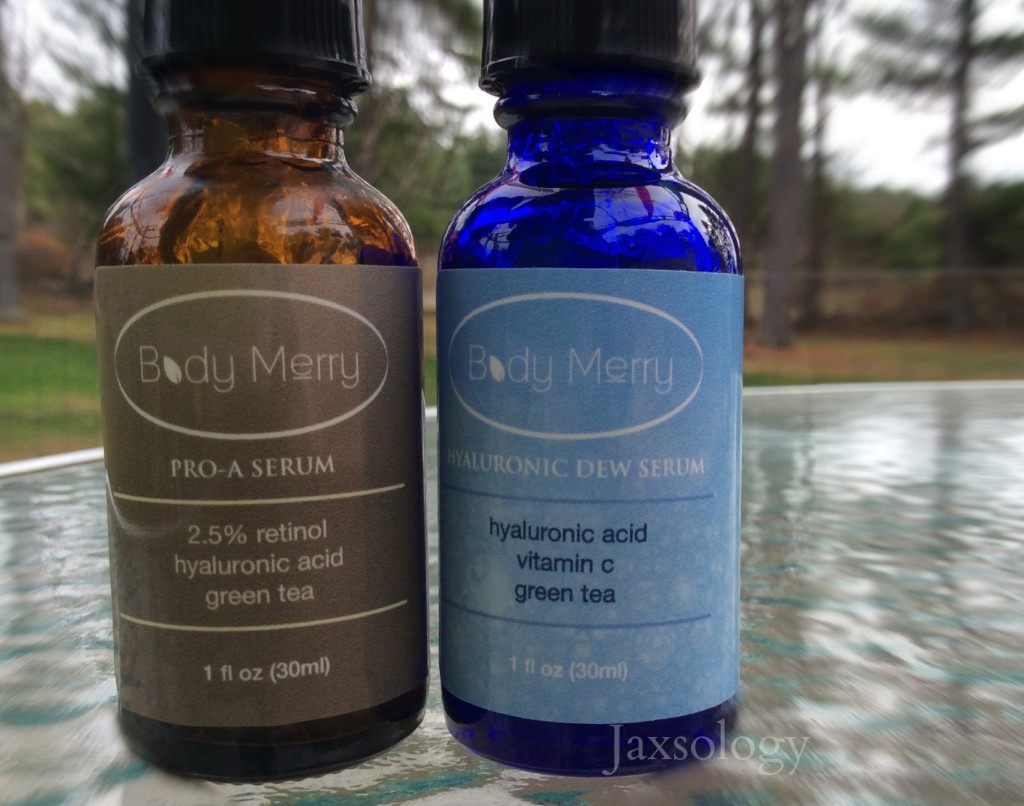 I've reviewed the great products from them, including the Hyaluronic Dew Serum and the Retinol Surge Moisturizer which are very good products too. So, if you are interested in purchasing I will leave my affiliate link below for your shopping convenience.
Don't forget to check out their website at www.bodymerry.com for more great products. You can also connect with them via social media on Facebook and Twitter.
I received one or more of the products mentioned above for free using
Tomoson.com.
Regardless, I only recommend products or services I use personally and believe will be good for my readers.
Powered by

Sidelines